VENICE - In late January, Venice Neighborhood Councilmember (and candidate for VNC President in the upcoming election) Brian Averill brought together a coalition of Venice residents to form the Venice Boardwalk Action Committee to, as he puts it "begin discussing how to best address the situation on OFW in the most respectful, humane way possible.  One of our committee members was an integral part in figuring out the Rose-Penmar plan and we started with that as a rough blueprint to begin with."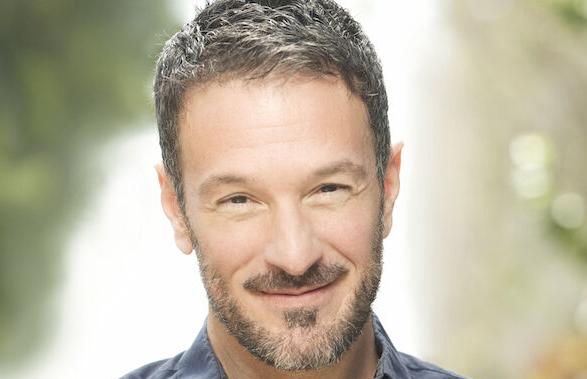 After months of Zoom meetings, the group hammered out a plan. On Thursday, March 25th, Averill sent the following letter to all L.A. County Supervisors, the Honorable Judge Carter (who oversees the L.A. Alliance lawsuit), L.A. County Beaches and Harbors, L.A. City Recreation and Parks, LAHSA, the St. Joseph Center, Mayor Eric Garcetti, City Attorney Mike Feuer, City Controller Ron Galperin, all City Councilmembers, State Senator Ben Allen, Congressman Ted Lieu, the Coastal Commission, and the Los Angeles Times:
Dear Honorable Council members: 
I am writing on behalf of a coalition of long-time Venetians representing multiple established community groups. Our objective is to make meaningful, compassionate progress along Venice's Ocean Front Walk and its historic walk streets. 
By any objective measure, we are now in the midst of an undeniable health and safety emergency here in Venice. Violent crimes are an almost daily occurrence, especially near our beach. According to LAPD, from 2019 to 2020, in area 14A11, which includes our boardwalk, robberies are up 46%, aggravated assaults are up 43% and homicides have gone up 100%.  
Homelessness has skyrocketed, resulting in an ongoing humanitarian crisis. LAHSA documented a 57% increase in unsheltered Venice residents from 2019 to 2020, with current estimates now well over 2,000 people. 
The current magnitude and rapid growth of these issues have clearly overwhelmed the City, turning our once vibrant home into a very divided, angry, scared, desperate neighborhood, while also doing immeasurable damage to this community and entirely changing the character of the Venice boardwalk. Our unhoused neighbors are left in an especially dangerous place as they are both victimized by the beach's violent criminal element and, sadly, blamed by many in the community who feel frightened, under siege, and ignored. 
We understand that addressing homelessness is a tremendously complex challenge that needs to be handled with a combination of compassion, realism, flexibility, and efficiency, but our concern is that we see very little in terms of a plan or even any general strategic vision for addressing the current situation, even as COVID restrictions begin to lift. 
Collectively, as Venice organizations and individuals, we'd like to suggest a meaningful first step.
With over 10 million visitors per year, our neighborhood is one of the most visited places in the city of Los Angeles, and the great majority of those people come here to visit the beach and the boardwalk.
Our beach is one of LA's undisputed treasures. People come here from all walks of life to enjoy a stroll in the sand, check out performers on the boardwalk, swim, bike, surf, exercise, picnic with friends, or just simply sit and watch a beautiful sunset. For many, this is now no longer an option, as people simply do not feel safe bringing their families here. Our once bustling boardwalk has become a dangerous and unpredictably lawless environment. Businesses along our boardwalk, already barely hanging on through a devastating global pandemic, are also dealing with the painful fact that many people are now just too frightened to come to the beach. 
Based on biweekly counts by community volunteers, the number of unhoused neighbors on Ocean Front Walk hovers at about 250 people. 
We are asking that sheltering and housing these 250 people become a top priority for the City and County.
We are asking that you identify and streamline access and funding for 250 available beds through any and all available vouchers, Project Roomkey, and any other methods currently at your disposal, including safe parking, safe sleeping, and safe camping throughout Los Angeles as the Venice infrastructure is clearly overwhelmed by the current situation. 
We are asking for shelter and/or housing resources in all parts of the City so that our community of 3 square miles is not overwhelmed with more than it can support. To draw a comparison, LAHSA estimates Los Angeles, with a population of 12.5 million, has approximately 70,000 unhoused or 0.6% of the population. At the same time, this percentage is close to 5% in Venice, which clearly shows that our community is disproportionately affected by the crisis. 
We are asking that you very strongly support and fund compassionate outreach through LAHSA, St. Joseph's, and, if deemed necessary, additional third party outreach.
We are asking that once this is accomplished, Ocean Front Walk and its environs be kept clear and in compliance with the State Coastal Act Law, Section 30210 and LAMC, Section 63.44. 
We are NOT asking to simply enforce the law and remove people from the beach and the boardwalk.  We are asking that a relatively small amount of compassionate, humane, mutually beneficial progress be made by helping people living on Ocean Front Walk move into safe shelter and/or housing.
Housing 250 people from the boardwalk would represent roughly 12% of the total unhoused population in Venice, and we believe this is a fair, equitable request for several very important reasons. 
It would reduce the overly heavy responsibility our community now carries. 
It would reopen our boardwalk space to everyone by eliminating concentrated use that results in blocked access and unsafe conditions. 
It would allow residents, children, seniors, and families to once again enjoy recreational activities that are essential to physical and mental health.
In summation, we are simply asking that our unhoused neighbors at the beach be given top priority for any available shelter and/or housing throughout Los Angeles to restore safety, livability and public recreational opportunities. This relatively small, reasonable step would go a very long way towards healing a neighborhood that's currently being pushed to its breaking point. 
This community needs your help. 
Prior to sending it, the committee ran the letter by local homeless advocates as well as Venetians already pushing to clear the Boardwalk of encampments.  Averill said the goal was to come up with something "moderate", since most of the committee's members "have a high tolerance for the anarchy of Venice", while believing the current situation to be unacceptable -- Averill has spoken with several Boardwalk business owners whose patrons are afraid to return, given current conditions. 
The timing of VBAC's letter was fortuitous.  The day before, Councilman Mitch O'Farrell had overseen the clearing and closing of Echo Park using tactics similar to those described in the letter to house a similarly-sized unhoused population in a similarly iconic Los Angeles park. However, Averill is adamant that the only LAPD involvement is to keep the boardwalk free of tents once it has been cleared.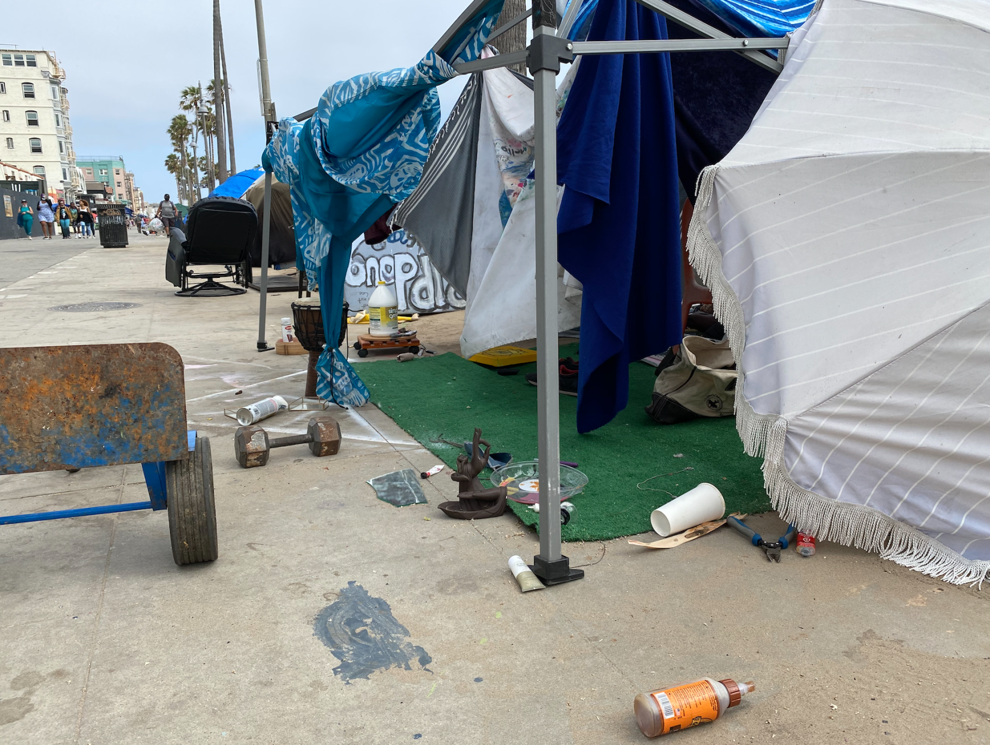 A reporter from the Los Angeles Times who had quoted Averill in her prior coverage of homelessness issues reached out to him for comment, describing his "newly formed group" and their efforts to push Councilman Bonin "to undertake a similar effort to remove a beachfront encampment". 
Since then, Averill says he has heard back from "a few of the city departments and agencies" who are recipients of the letter.  "We'll be meeting with them over the next week or two," he said,  "to try and keep the momentum going. In our opinion, this is a very fair, reasonable step in the right direction that's long overdue."
Concerned citizens who would like more information on the Venice Boardwalk Action Committee should email: info@veniceboardwalkactioncommittee.org.