It's kind of a long story, said Wendell Blassingame when describing how he became the "mayor" of Julian Park. The park is situated between six homeless facilities located in the heart of Skid Row--a place of concentration of despair. On any given day--residents from the community with a population of anywhere between 5-8,000 people come to the park to occupy time. 
"People don't come here [Skid Row] to get better, they come here to die," answers Blassingame when asked about the community he serves. Adding that if Venice let's history repeat itself [referring to Skid Row's containment history] –it too will see [much] more of the same.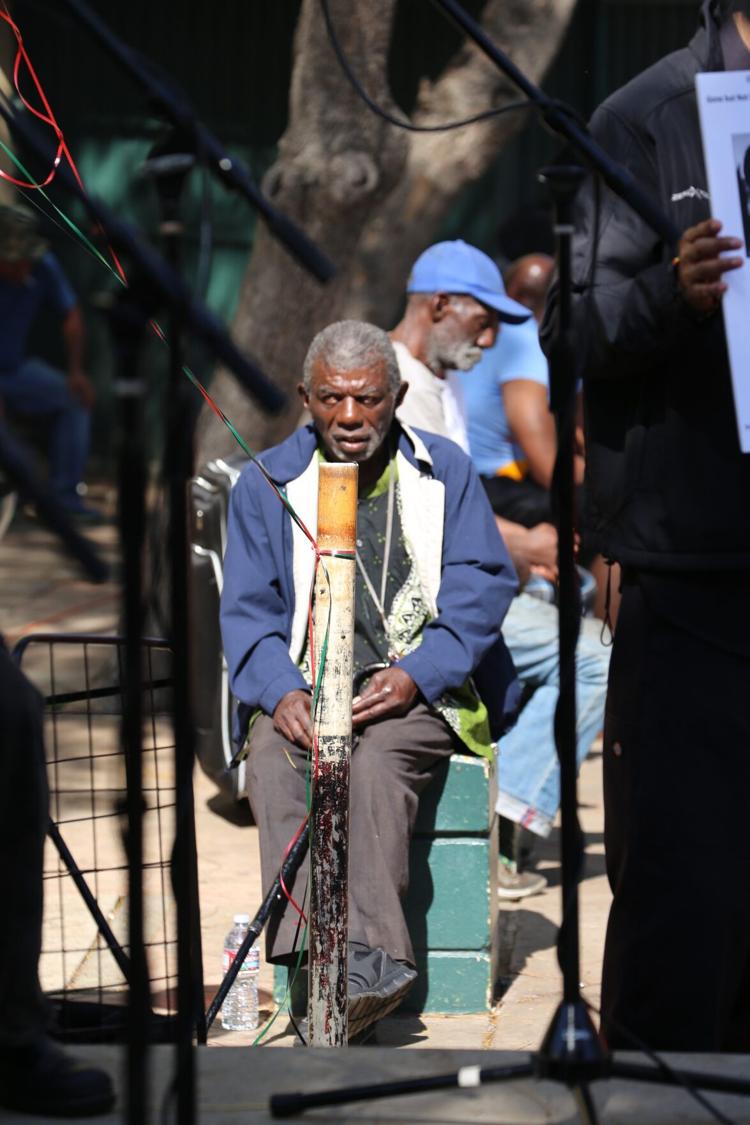 For most, Blassingame is the only certainty for the people who frequent the park--and he has been for 25 plus years. He [Blassingame] sets up shop every day on an old white unsteady table complete with pamphlets, a Holy Bible, a small American Flag and [now] face masks. Blassingame convenes in a chair behind the table. He helps with inquiries about resources, has short conversations about community matters with different people of the park--but for the most part- his presence is to let the community know that someone cares. 
"I used to sleep right across the street under the tree," says Blassingame pointing to a sidewalk outside a mission referring to when he was a resident of Skid Row. He started coming to the area as a teen to party--but ended up living on the streets after a series of events that had a major impact on his life. Blassingame said he lost his wife and later lost two fingers after falling off of a building. An electrician at the time, Blassingame was no longer able to hold a job. That's when he said he turned to alcohol.  
"My experience is why I come here."
Skid Row Containment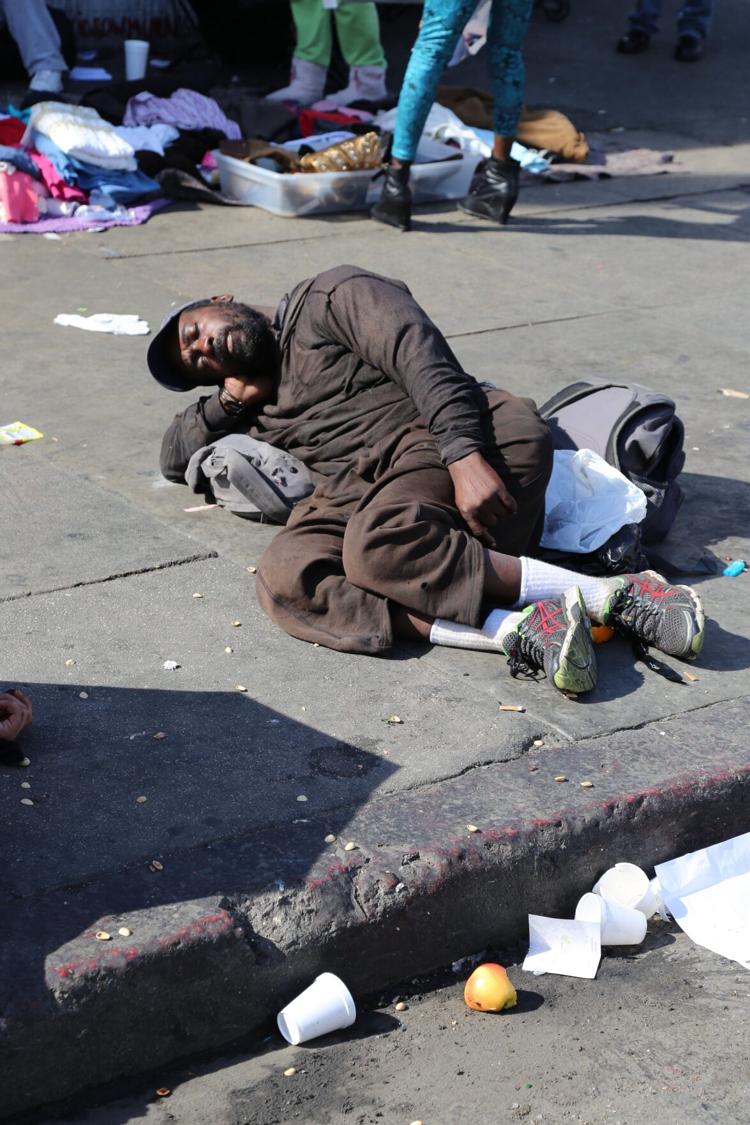 Blassingame says they built Skid Row to keep the homeless population out of the rest of Los Angeles. "The idea is if we put them in this container then we won't have a problem."  The community spans roughly 50 blocks. The streets smell of odors of rotting food, urine, feces and other waste matters. Needles line the street—which makes it a public health hazard. Most who occupy the area live in improvised homes on the sidewalk—or bounce from one service provider to the next. The abundance of homeless over the years has made it easier for gang members and other criminals to conceal human trafficking and drug trafficking. 
As Skid Row grew in the early 70's Blassingame said there were two directions it could take. Demolish Skid Row--or as activist wanted, contain it. One was called the "Blue Book Plan" --the alternative, the "Silver Book Plan".  The Blue Book Plan, or the containment plan called to concentrate all missions, charities and other homeless services to the area.  
Smiling while he explains this, Blassingame says the grim irony of Skid Row's making--is a reality that he says Venice faces as he explains what containment means when you put a population together who is down on life." 
When and how Venice Containment started
On February 3, 2013, the Los Angeles Times reported that 174 people lived on Venice's streets with 132 more at its winter shelter. The latest count by the Los Angeles Homeless Authority (LAHSA) in 2020 showed Venice to have 1,981 people experiencing homeless living on its streets. That's a 1,138 percent increase or a 10 x jump. 
Data obtained by Venice Vision, an organization fighting the overconcentration of services in Venice shows that since Bonin has been in office, the homeless population in Venice skyrocketed while the street-dwelling population in the rest of his district (Council District 11) has dropped by double-digits, including a 77 percent drop in Brentwood, a 59 percent drop in Pacific Palisades, and a 42 percent drop in Westchester/Playa Del Rey during the same period of time.
In its 3 by 3 square miles, Venice is home to 11 housing facilities with two projects being built, two more going through the approval process—as well as a hotel that was recently purchased for project Homekey.  It has just 4 percent of the land but more than 40 percent of the street-dwelling population in LA County's beach communities from Malibu to Palos Verdes.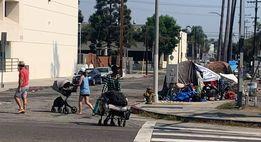 Familiar with what is happening in Venice, Blassingame says we [Venice] must recognize the failures of Skid Row--while nonprofits build project after project. 
One of the largest projects on the table is the proposed Reese Davidson project that is set to go before the Deputy Advisory Agency ("DAA") of the Los Angeles Planning Department this Wednesday. The project is a joint venture between  Venice Community Housing Corp. and Hollywood Community Housing Corp. – and will be constructed on a 2.8-acre parcel in a residential area straddling Grand Canal at the Venice Boulevard entrance to Venice Beach, a block from the southern edge of the Venice Boardwalk. The parcel is so large that the Request for Qualifications / Proposals issued by the City for the project expressly stated: "Proposed Development Strategies do not need to include the entire site", according to Venice Vision. 
 Plans call for the construction of buildings on both sides of Venice's Grand Canal, creating a total of 140 apartments, 7,405 square feet of commercial space.  A 360-car garage would also be built with the project, serving both residents and visitors to Venice Beach.
 Blassingame says the number of units--and where the project is located is concerning.
"If they build a 100 unit building-- you are not looking at 100 people, you are looking at 400 people because everyone has guests.  
Blassingame also says he's concerned about who these building projects draw. "The makeup of most folks who live in the area are what he calls WDC or we don't care. We don't care about paying rent or responsibility. Enjoyment is going to jail or the hospital. They are going to be cleaned up and let back out. It is a necessity that you recognize that the WDC's have given up hope in our society."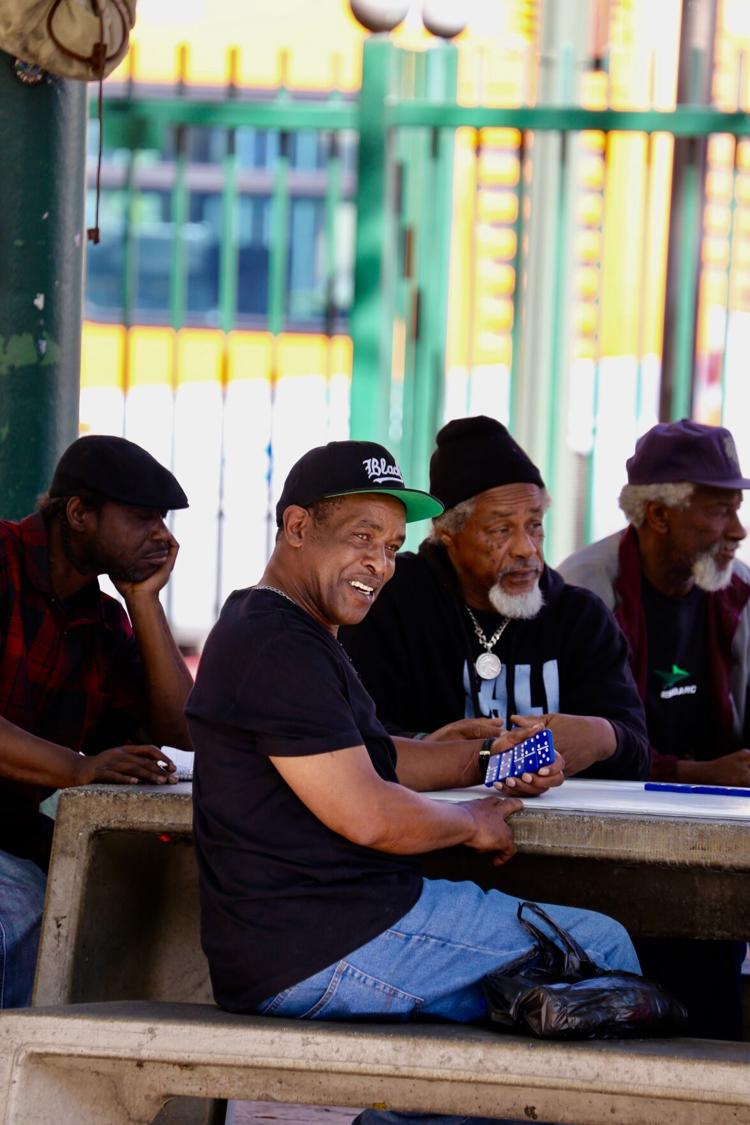 Do you understand what I am saying?" he asks. "This is what it will look like in your community.  "The people who mingle and come out in front of that building--it will be scary."
"The freedom of you taking a break or walking around where you live will leave. You will forever need your guard up for safety."
Blassingame says the answer to this is service. Something VCHC has failed at significantly in the past.   
Accountability
Blassingame says a major concern is accountability. 
According to records of calls made to facilities run by Venice Community Housing (VCHC) homes and a Safe Place for Youth, assault with deadly weapon, battery and burglary are among regular calls to police to their facilities. 
Along with the nature of the calls raising eyebrows, the frequency of those calls are also a cause for concern. 
Allan Parsons, a Venice resident who is also a software engineer said after hearing an alarming statistic about the Venice Bridge Home --he decided to do his own research on area homeless housing providers.  
According to data obtained by Parsons, 99 calls were made to police from VCHC run homes for disputes. 20 calls were made for battery and 18 calls for assault with a deadly weapon. There were also three calls for a death investigation, 10 prowler complaints and 12 burglary charges. 
The same kind of calls were also made to SPY run facilities. Those calls included assault with deadly weapons, missing adult and mental illness calls. 
Parsons' open records request to the Los Angeles Police Department was filed for the period of June, 01, 2019 to Oct. 14, 2020. 
The information he received paints a picture of serious safety and security issues for residents in the facilities of Venice Community Housing. 
VCHC isn't the only service provider failing the community-- LAHSA has repeatedly come under fire for a sometimes disorganized response to rising levels of homelessness across LA County. Former director Peter Lynn stepped down in December of 2019, less than four months after the release of a scathing report from Los Angeles City Controller Ron Galperin criticizing LAHSA's record-keeping and ability to meet its own housing and outreach goals.
"I have reason to be skeptical of all of it," City Controller Ron Galperin said in the report.
The remark came after releasing an audit Tuesday night questioning LAHSA's methods for tracking how well it's conducting outreach to homeless residents living on city streets.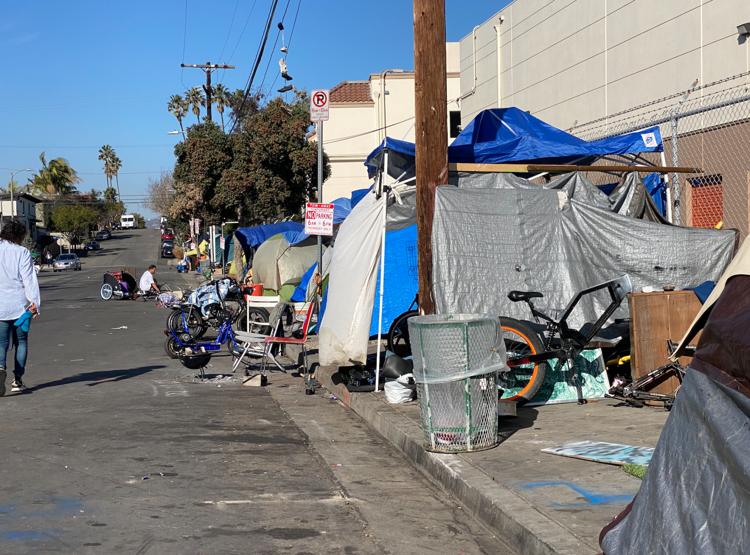 The audit finds LAHSA failed to meet seven of nine city goals related to shelter, housing, and treatment for people with substance abuse disorders and mental health needs.
For example, of the 4,199 people that outreach teams contacted on city streets last year, only 167—or 4 percent—were placed into permanent housing. The goal was 10 percent. Fewer than 600—or 14 percent—were placed into crisis or "bridge" housing. The goal was 20 percent.
"Some of these awful numbers can be attributed to the fact that LAHSA does not keep track of numbers well at all," says Galperin. "Four different times, they gave us four different sets of numbers. Very little of what they provide is trustworthy." 
"There are people out here trying to get folks off the street. What really upsets me is when it's time for your program to extend or from them to help them from point a to point b--the service providers don't follow through and most of the time the homeless end up back on the street," said Blassingame.
Reese-Davidson Community project hearing
The first meeting for the Reese Davidson Community project is Wednesday, January 13 at 9:30 a.m.
The Deputy Advisory Agency ("DAA") of the Los Angeles Planning Department, which comprises Planning Department staff will hold the meeting via Zoom.  The DAA will make a recommendation on whether the Reese-Davidson Community qualifies for an exemption from environmental review under state law A.B. 1197. It will also make certain findings as to whether it is proper to combine the 40 or so existing lots at the proposed building site into two parcels for purposes of construction. The required findings largely involve environmental impacts and impacts on public safety.
In addition, a "hearing officer" from the Planning Commission will take preliminary public comment on whether it is appropriate to exempt the proposed zone change for the building site from environmental review under A.B. 1197 and various other issues.
According to FBV, Once the DAA makes its findings and recommendations with respect to environmental review and lot consolidation, there will be hearings before the Planning Commission, the Planning and Land Use Management Committee of the City Council, and then the City Council itself. We will provide information on those hearings as it becomes available and estimate the City approval process will take approximately four months in total. The project will then go before the California Coastal Commission.
The access information is as follows: Join from a PC, Mac, iPad, iPhone or Android device. https://planning-lacity-org.zoom.us/j/85345357254
WEBINAR ID: 853 4535 7254
PASSCODE: 101696
Participants may also join by phone: 1 213 338 8477 or 1 669 900 9128
When prompted, enter the Webinar ID: 853 4535 7254
The hearing notice is here.