A growing concern of street car racing has made its way to Venice. On Sunday, January 17--a video was recorded of multiple cars racing in the area of Lincoln Blvd and Rose Ave. next to Whole Foods. The video, posted on Nextdoor, shows dozens spectators and race cars spinning out on the corner of Lincoln Blvd. and Rose Ave. The time of the event was around 6:30 p.m., according to a Nextdoor Post.
Street racing is typically an unsanctioned and illegal form of auto racing that takes place on a public road. Street racing can either be spontaneous or well planned and coordinated, which is what many have witnessed in Westchester and now Venice over the past few months.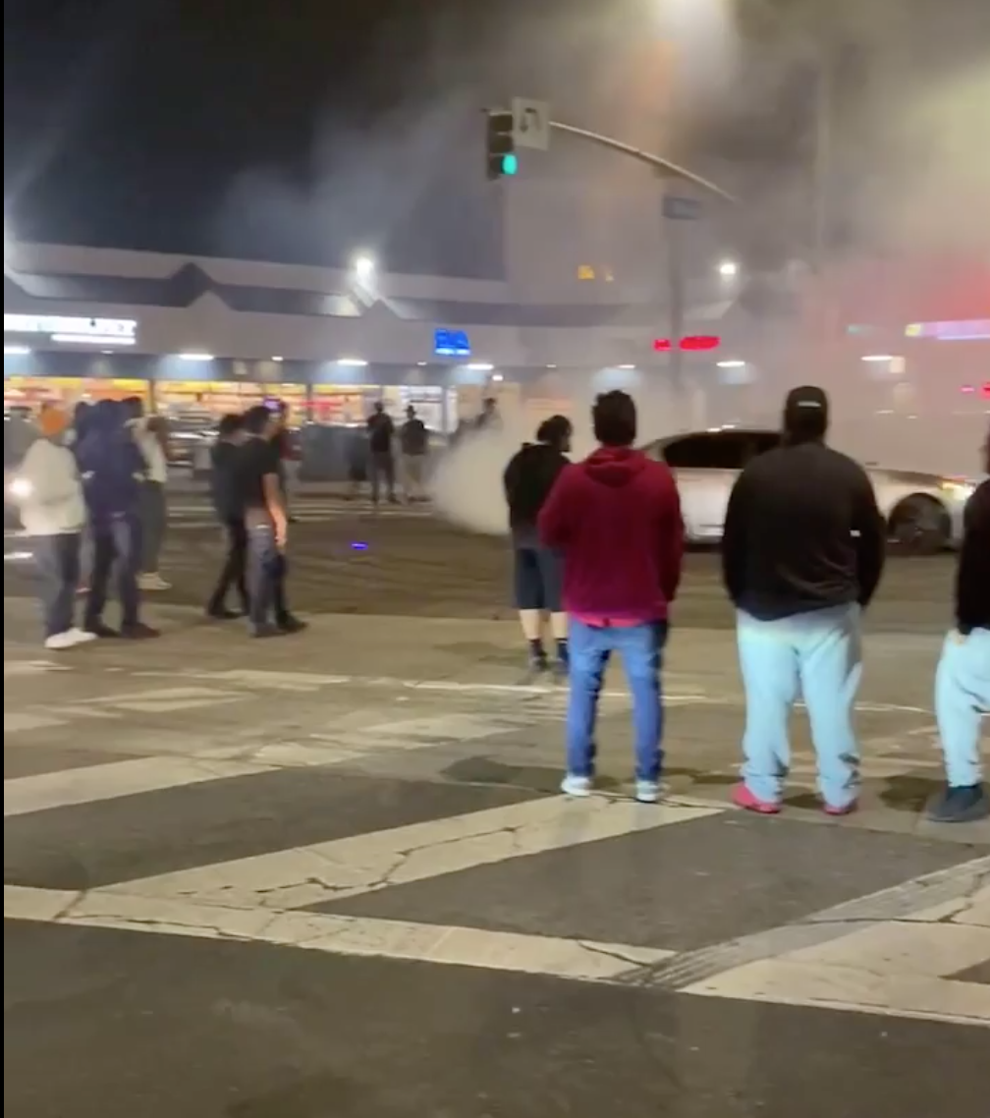 According to a report by the Los Angeles Times last April,  police across California say street racers have been quick to turn the state's cleared-out roadways into their own personal playgrounds.
From Southern California to the Bay Area, racers have been challenging one another at dangerous speeds on surface streets or rushing intersections to perform burnouts and other dangerous vehicle stunts, investigators told the Times.
When asked about street car racing in Venice, LAPD Pacific Division Senior Lead Officer Adrian Acosta said police are aware of the increase of racing in the area and are working to adjust hours to try and suppress the activity. 
Street racing is illegal in California, usually punishable by up to 90 days in county jail and a fine of up to $1,000.