PLAYA DEL REY -Los Angeles Sanitation crews were on hand at two different Playa del Rey locations today to help clean and clear encampments. Although  Los Angeles Sanitation and Environment (LASE) said the cleanups were "scheduled spot cleaning," area residents said they hadn't seen cleanups like this since before COVID-19.
The first cleanup was on Jefferson Boulevard, the Ballona Wetlands fire location that destroyed five acres. According to the Los Angeles Fire Department, the fire's original call came in as a "trash fire." Fire officials at the wetlands said they could not access a fire hydrant during the emergency due to a camper parked near it.
Residents weighing in on the cleanups said: "Be nice if they started enforcing parking regulations posted on the signs there. I used to love to take my kids to that pond."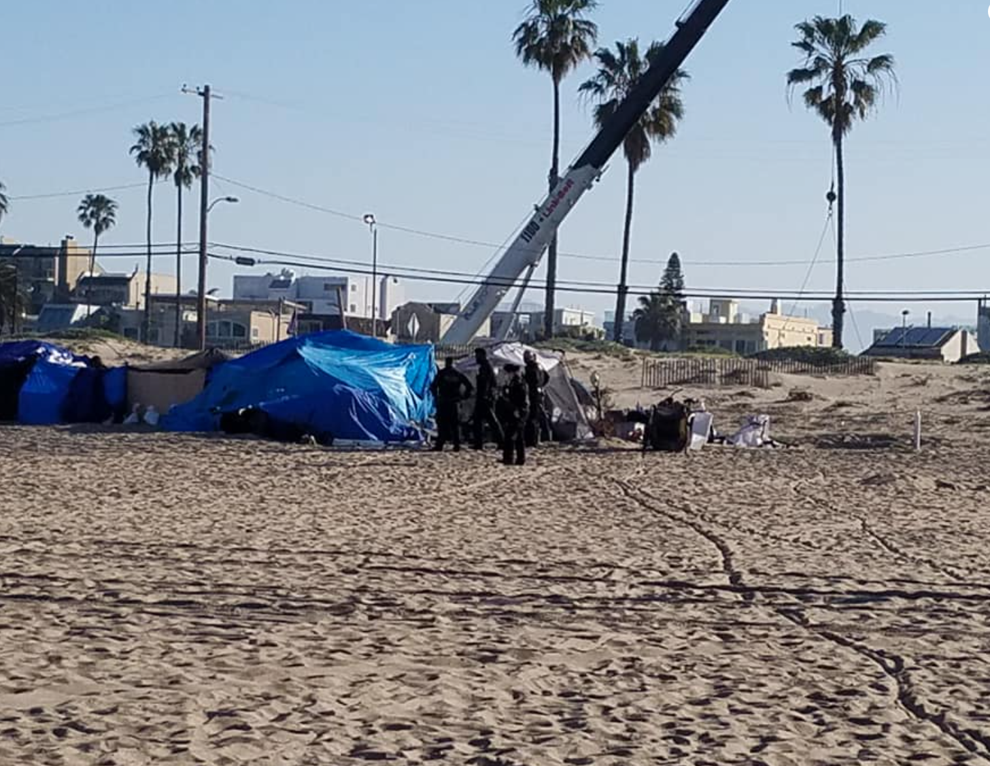 Crews were also on hand today at a growing encampment on the beach. Area residents said the encampment had been in the area before COVID -19. A protest demonstration was set for this Sunday. Residents say they notified Councilman Mike Bonin about the protest.