Abbot Kinney looms large over Venice in more ways than one.
Besides the four-story mural of him near the western end of North Venice Boulevard, tributes to the Venice founder, who died 100 years ago this month, can be found throughout the area he envisioned as "Venice of America."
A section of West Washington Boulevard was christened Abbot Kinney Boulevard in 1990, and GQ magazine called the dense commercial district "the coolest block in America." The street that bears his name also hosts the annual Abbot Kinney Festival (canceled this year due to COVID-19) and the First Fridays monthly food truck event (on hold during COVID-19).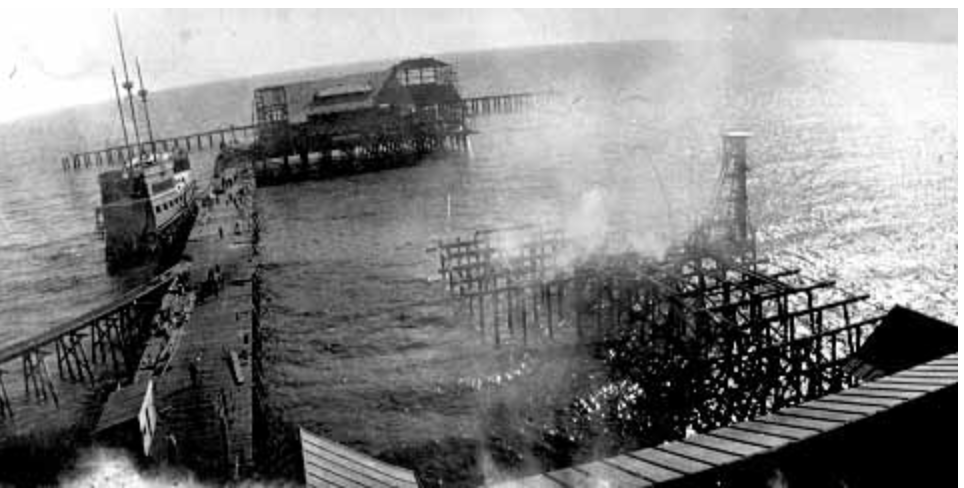 Yet another mural depicting Kinney surrounded by the canals he built and a wooden rollercoaster on the Abbot Kinney Pier adorns the former post office on Windward Circle.
More than a name
"He is a man worth remembering," says Jill Prestup, president of the Venice Historical Society. "His legacy is preserving Venice's unique history for everyone, all over the globe. The Venice Historical Society is proud to celebrate the Abbot Kinney centennial ."
Prestup adds that although events honoring the centennial were canceled because of the pandemic, they will go on sometime next year instead.
The multilingual Kinney was an entrepreneur, real estate developer, horticulturist and author. But his greatest accomplishment, Prestup notes, was building "Venice-of-America, a golden resort by the sea." 
According to the Los Angeles Times, Kinney "envisioned replicating Venice, Italy, in Los Angeles, complete with waterways, gondolas and a larger-than-life entertainment center, a sort of turn-of-the-century Disneyland."
Betsy Goldman is a Venice real estate agent who chronicles the area's history on her website. She describes how Kinney, a New Jersey native, came to lay the foundation for modern-day Venice.
In 1880, arriving in San Francisco from a trip abroad, the asthmatic Kinney visited a health resort in the San Gabriel Valley town of Sierra Madre. With the resort fully booked, Kinney slept on a pool table but woke up breathing freely. With money from his family's tobacco business, he decided to purchase more than 500 acres nearby to stay and enjoy the climate's rejuvenating effects on his ailing health.
Kinney and his first wife, Margaret, also built a summer home in Santa Monica, and Kinney and business partner Francis Ryan bought dune and marshland acreage south of there. They developed the northern part of this property and opened a resort on it called Ocean Park.
When Ryan died in 1889, his widow's new husband sold their half to other businessmen, but Kinney clashed with them. Settling their differences and splitting the property with a coin toss, which Kinney won, he surprisingly chose the undeveloped southern half of the property.
When he announced he planned to build a "Venice-of-America" to bring Venetian social and cultural heritage here to spark an American renaissance, people called his proposal "Kinney's Folly."
His "folly" proved to be serious business when Venice opened on the Fourth of July in 1905 to 40,000 people. The "Pleasure Pier" featured an auditorium, café, theater and pavilion. Venues for other amusements included tennis and croquet courts, an aquarium, a chariot track and a miniature railroad. Gondolas imported from Italy cruised along the canals, which connected to a swimming lagoon.
The worldly Kinney, who authored books on topics ranging from eucalyptus trees to tariffs, also brought in educational exhibits but soon discovered that patrons were more interested in camel and miniature railroad rides. Although he was disappointed, he saw that the dancing girls and freak/occult shows were also more profitable. "Thus was born the carnival atmosphere that has continued through the decades," notes Goldman.
Kinney died on Nov. 4, 1920, two days shy of his 70th birthday, and was buried in Woodlawn Cemetery in Santa Monica.
"Abbot Kinney's dream of offering the social and cultural customs of the Renaissance era has evolved through the decades to become a city that is now a worldwide attraction," says Goldman.