PACIFIC PALISADES-Update: 7:06 p.m. - Firefighters have hand lines around the perimeter as helicopters continue to conduct water drops to assist with the efforts.
The burn area is approximately 2 acres on a steep hillside. No structures threatened and no injuries reported. Crews will remain on scene for approximately two more hours conducting mop up operations and traffic on PCH will remain affected. No further details.
6:27 p.m. Firefighters are responding to a fire in medium to heavy brush in the area of 15820 Pacific Coast Highway in Pacific Palisades. Traffic on the highway will be impacted as crews battle the fire.
 Additional engines were requested due to the steep terrain on the hillside, said the LAFD.
This is the second fire in the area that crews are fighting. Crews have 84% of a fire that burned more than 1,202 acres of rugged terrain contained as of Monday. That fire was believed to have been intentionally started on Friday, May 14, according to the LAFD.    
About 370 firefighters were assigned to the fire lines. Crews on the ground were aided by three water-dropping helicopters.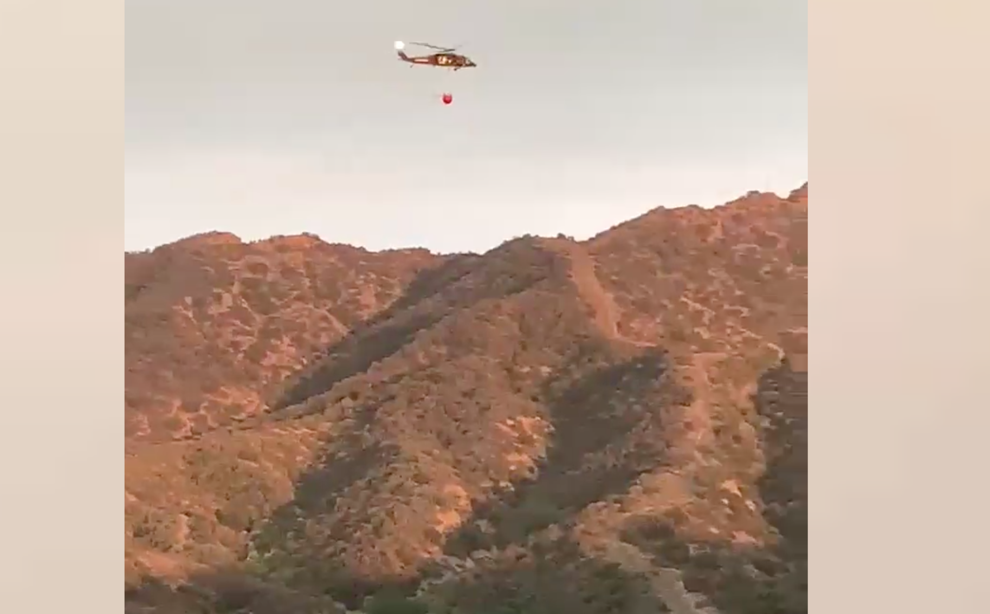 Ramon Santos Rodriguez, a 48-year-old homeless man, was charged in connection with the blaze. He faces one felony count each of arson of a structure or forest, and arson during a state of emergency
Rodriguez pleaded not guilty and was ordered held on $350,000 bail while awaiting a June 1 hearing to determine if there is sufficient evidence to require him to stand trial.