A woman is in custody after neighbors say she tried to break down several fences and hit multiple cars with a bat near Dudley Ave. and Speedway.
It happened around 3:30 p.m. on Sunday, February 21.
Witnesses say they saw a woman dressed in a security guard outfit first trying to break down several Paloma Ave fences. She then proceeded to walk down Speedway and hit several moving vehicles and parked cars with a bat breaking windshields.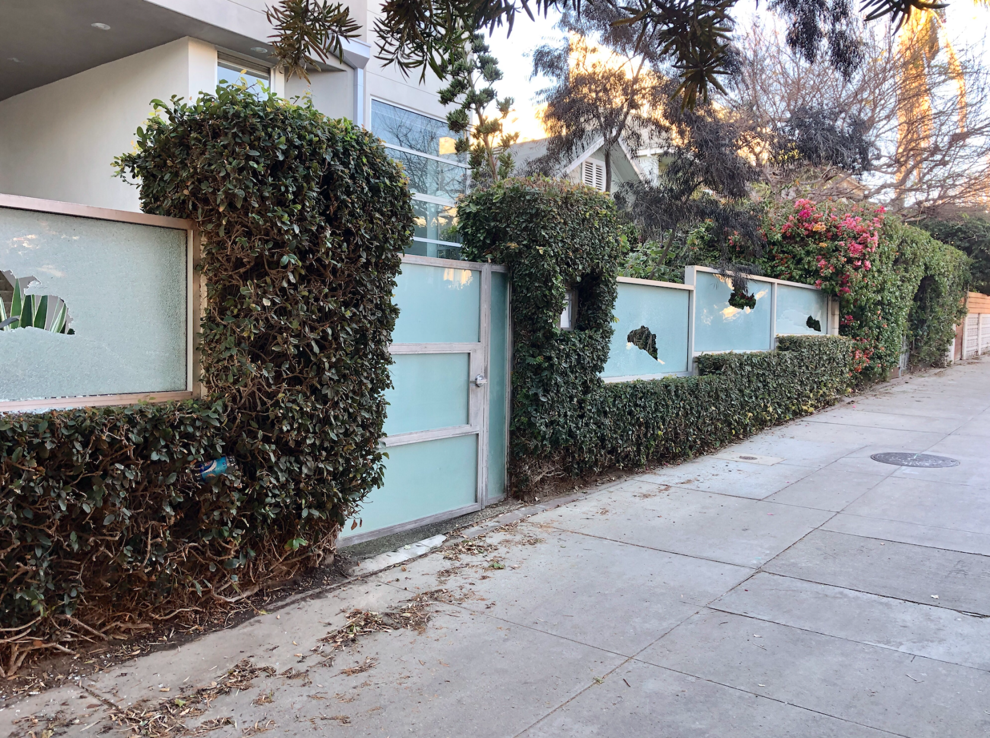 A neighbor in the area, who witnessed the event, said the woman also hit several cars near Dudley Market, breaking about six windshields. The witness said the woman again broke the glass on a fence in several places near the Ellison apartments.
Police arrived on the scene and were able to eventually arrested the woman on Ocean Front Walk.