VENICE -Ross Vincent, the founder of Ross Vincent Design, is a sought-after award winning interior designer known for combining a crisp, clean and contemporary style with custom furniture and beautiful art. He's also at the forefront of a new movement, "Modern Deco", and he's moving his eye for design to the westside. 
Vincent is known for his design work at the Ritz-Carlton Residences in downtown Los Angeles as well as discovering the perfect beach-inspired décor for coastal living. His vibrant work garners him attention as a go-to design talent. On the retail space side, Vincents notable projects include Le Macaron French Pastries in Santa Monica, as well as designing his own retail space.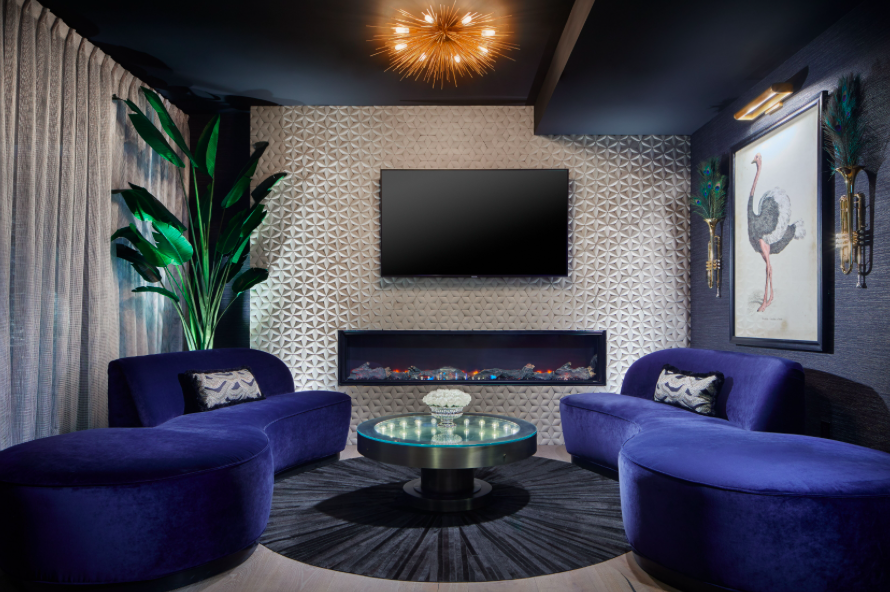 Originally from a rural town outside Seattle, Vincent started his career after graduating with a major in design. Vincent says his eye for design starts immediately when he enters a space. "When I walk into a room, I can visualize what it's going to look like. I can see where space planning is going to go. I can visualize different options. I see its potential."
Vincent recently won the prestigious Gold Key Award with his partner Ariella Jackson for their design work on the Kindler Hotel located in Lincoln, Nebraska. The award is in excellence in hospitality design and is the industry's oldest and most prestigious awards program for hospitality interiors.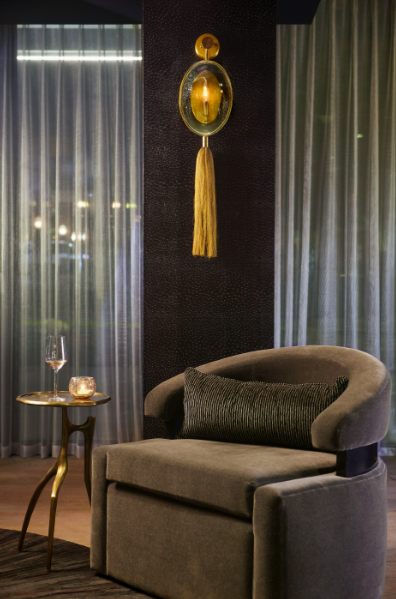 For the hotel project, Vincent brought together elements from the Art Deco era of the 1920s and 1930s. He married them with cutting edge design from today, creating a new design concept he calls Modern Deco. "For this project, I put in my heart and soul and called on all my experience designing interiors for the past 15 years."
Vincent's passion for making spaces special started when he was a kid designing his treehouse with his dad: "I was the only kid with carpet, drapes and candles in my treehouse," said Vincent.
Vincent works side by side with his assistant Jackson to create the perfect space. "He brought me on board. I didn't know much of anything and he took a chance on me. I'm grateful for that."
Although Jackson's passion for design came a little later, her love for transforming spaces runs just as deep.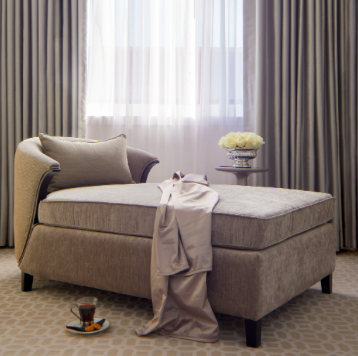 Vincent and Jackson sat down with the Venice Current to talk design. 
VC: What was your path to designing?
Vincent: I was an assistant for two years. I started working for a furniture store. I then purchased and owned a furniture store for seven years in San Diego. I eventually moved the furniture store in LA. I ended up closing the store to launch my own design company.
Jackson: For me it started back when I lived in Texas. I would show people the model home for the company I worked for and people would love all the finishes. I, too, was drawn to it. That's when I moved to San Francisco to pursue my design career.
VC: What do you as a designer bring to the table in your profession?
Vincent:  We're educated in what we are doing. We look at things like space planning and measuring. Doing this means we are getting the right product for the space. Many people don't realize a 36-inch mirror will look different from a 40-inch mirror in the same room. Space planning is our first step as designers. We also help people discover things they might not have thought of on their own. We look at things like furniture, different materials and designs. I also go to shows like Milan and Paris every year so I have access to see what's new and different that I can bring to a client.

VC: If someone started with designing only one room, what would you recommend?
Vincent:  I always recommend starting with the places you're in the most, like a master bedroom, kitchen or dining. Doing this also allows you to connect the dots when designing the rest of your house. You can start blending ideas throughout the house and can create a theme.
VC: What are some easy things people can do to transform a room?
Jackson: I'm all about the wallpaper. Wallpaper is an excellent way to change a space. It converts the area. It's not grandma's wallpaper anymore. You can choose something airy and blue to mimic the beach.
VC: What are easy budget things people can do to change a room?
Vincent:  Adding pillows and layering. Throws and pillows are the easiest ways to resigning your house. They are always a good revamp for spring and summer. You can also add brighter colors for spring. Accessorizing can Freshening up a room as well. Spring is also the perfect time to declutter. Get rid of shabby things and replace them with something new.
Jackson: The most budget-friendly thing to do is revamp accessories. Your accessories are going to be ones you can switch in and out. Pillows a throws can also change things up as well as candles vases. Even new art and new lighting can be easy to switch.
What is your favorite design esthetic?
Jackson:  I love doing a mixture of eclectic and modern and a little bit of glam. Something that when you go into a room, it's like bam. I don't need an escape.
Vincent:  My style is super minimal and clean lines.  
What's projects are you working on now? 
Vincent: I'm producing and curating his own line of mid- to high-end luxury priced home furnishings. Everything is custom-made in LA, and the line includes plush sofas, chairs, beds, and more.
Look for the Ross Vincent Design Collection on his website www.rossvincentdesign.com