It is often said that with significant loss, we discover ourselves and our purpose. What makes Ezra Shore's journey for purpose so powerful--  the lives he is changing along the way. 
 In 2008, Shore joined the Israeli Army. A Venice native, Shore made a move to Israel on a journey of self-discovery. After a decorated tour of service, however, Shore said post-military life left him even more lost. His search for purpose would lead him to Nala, a loving Husky mix-- and founding a new all-natural pet food company built on a promise to better the lives of pets--and veterans everywhere. 
This one is for Nala
 Shore adopted Nala after being discharged from the Israeli Army in 2010, "It's different in Israel than in the U.S," said Shore. "There's not a lot of options to help you acclimate into society."
His search for meaning brought Shore to the Jerusalem Society for the Prevention of Cruelty to Animals. Nala, a two-month-old Golden Retriever Husky Mix, caught Ezra's heart. "There was something about her," said Shore. "She was so sweet and almost immediately gave me so much comfort."  
Shore described the days that followed with the new duo filled with wonder and discovery. "She made me curious--helped me get out." Shore added there was one particular place that Nala could run free, and after exhaustion, the two would sit for hours and be at peace with "just being there". 
"Nala had this ability to make you feel connected." "I never have replicated without her."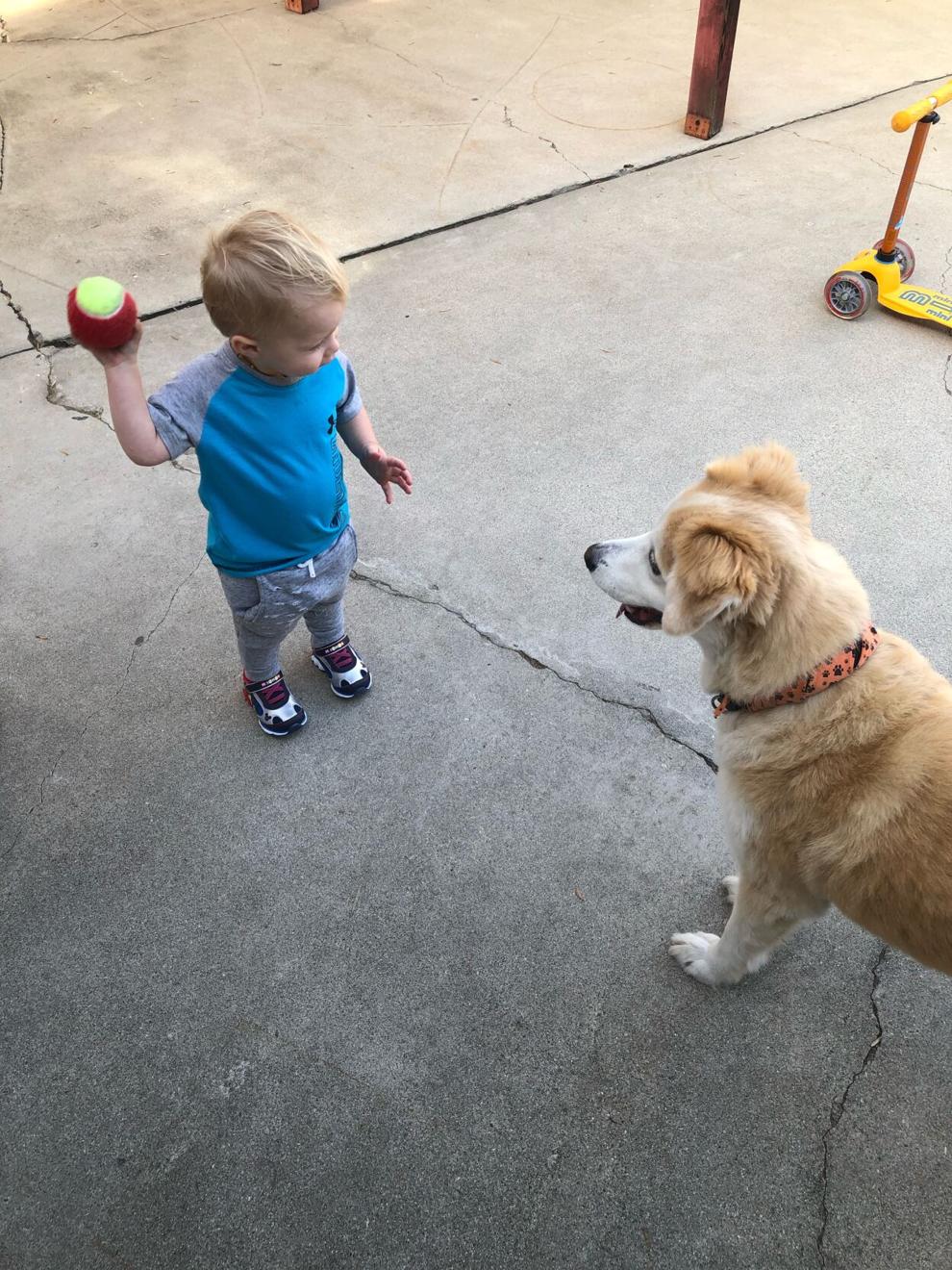 The journey of the two would eventually lead back to Venice. In 2014, Shore packed himself and Nala up and moved [ back] home. In the next few years, Shore would find another love, his wife, Shoshana. Then shortly after--the two would start a family bringing two boys into the world. All of these milestones Shore explained, "I never knew I was missing until they came along." Adding, "They were with Nala by my side." 
This summer, Nalas health took a sharp downward turn. Her life would sadly come to an end in August. But, before she died, Shore made her a promise, "that I would do my everything in her name to help others."
"Nala helped me discover what was important in life twice, after her adoption and [now] during her passing."
The path of discovery this time would lead Shore to embrace his passion for animals --and for giving back in a meaningful way. 
Nothing but the best
As someone who had always embraced wellness, Shore says finding the right nutritious food for Nala early on was tough. 
"I wanted to get the best food for my dog," Shore says, noting that he initially only purchased leading name brands. "But, I couldn't pronounce a lot of stuff that went into her food. If I wouldn't eat this myself, why would I give this to my dog?"
Shore says that's when he embarked on a mission to find the best food for Nala, which often included adding natural ingredients like avocado and pumpkin. "She took to the good stuff. Smaller boutiques brands that I would discover added things like chia seeds and other fillers that made sense nutritionally." The idea of offering natural, whole foods and finding dog brands that added natural ingredients instead of fillers prompted Shore to create HonestPets.co.
HonestPets.co
The mission of HonestPets.co is that you won't find unnecessary ingredients or additives of any kind in the food on their site. It's an online pet food store with only honest ingredients. "We don't take on brands that use fillers or ingredients that aren't natural," says Shore. 
As Shore describes it, his company is doing all of the 'homework' so that when you visit HonestPets.co, you know you are giving your dog the best food and treats possible. "If it's not good enough for me, it's not good enough for my dog. And, if it's not good enough for my dog, it's not good enough for other people's dogs."
In the store you will find homemade dog cookies on the site, including those made by Ava, an 11-year-old who hand makes cookies one batch at a time. Her treats are all-organic with non-genetically-modified ingredients. You'll also find Thinkers Salmon, meat-packed sticks with vitamins that support healthy brain function. Those treats are also a natural source of Omega-3 and Omega-6 fatty acids and support skin and coat health. Freeze-Dried Duck Bites where all the ingredients are ethically sourced, most of them coming from local farmers. 
The brand Cod Skins is dedicated to working with small farms and fisheries that are focused on and committed to sustainable fishing practices. The cod skin is just that. The Alaskan Cod is great for dogs, being a rich source of Omega-3 fatty acids, which can reduce inflammation, revitalize the skin and coat, and boost heart health. Shore says these brands are a start--and that his team is working hard to offer more options that meet the HonestPets.co standard.  
Helping vets
HonestPets.co backs veteran-based organizations that use dogs to help veterans. The company donates some of its proceeds to help veterans with post-traumatic stress disorder (PTSD) and service members who have lost limbs or need medical care. "To be able to give them the money they wouldn't otherwise have is one of the best things the company does."
HonestPets.co has chosen one veterans organization so far as a beneficiary and hopes to select two others soon. "The goal this year is to give $10,000," says Shore. Veterans can also get a discount when shopping at HonestPets.co.
"I want to do this for others," says Shore. "It's a promise I made to Nala."
What's in store for the future
Shore said he hopes to continue to research and bring on new treats and food for dogs and cats. He also said he wants to expand to more companion pets as well as horses. 
Seasonal boxes, food and treat pairing, toys, and other swag are also in plans. 
Shore also says he is looking to partner with Veterinarians as he continues to build products. 
Editor's note: The subject of the story is related to the partner of the writer.