VENICE- It's in with the old and new for THE BRIG--which is set to open its doors [again] on Friday. THE BRIG, located at 1515 Abbot Kinney Boulevard, plans to open seven days a week with a new food and drink menu.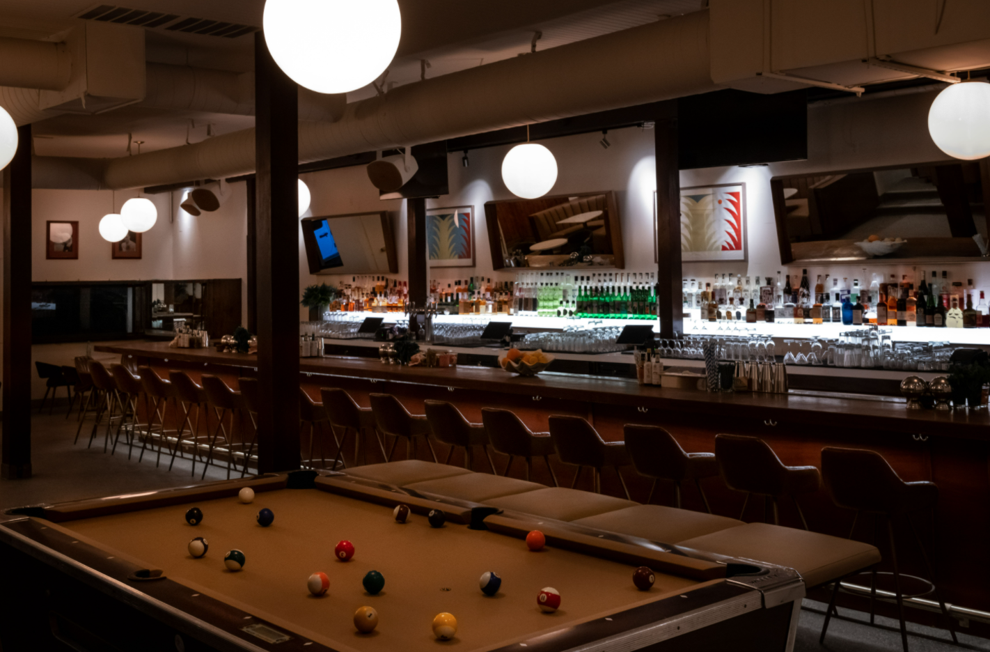 Owned and operated since 2000 by Dave and Patti Reiss (Reiss Co – Nueva, The Alibi Room & Vito's Pizza), are newly joined by notable Los Angeles restaurateur Jared Meisler (Nueva, Roger Room, The Friend & The Little Friend).
Fresh off their recent successful launch of Nueva, the trio has teamed their talents in reintroducing their fans to THE BRIG 3.0. Taking guests back in time to experience what was Babe Brandelli's original Brig, featuring a late sixties mid-century esthetic of terrazzo floors, wood paneling, light earth-toned walls, smooth sounds of vintage Soul, Rock & Roll, and of course, Babe's raison d'être – boxing.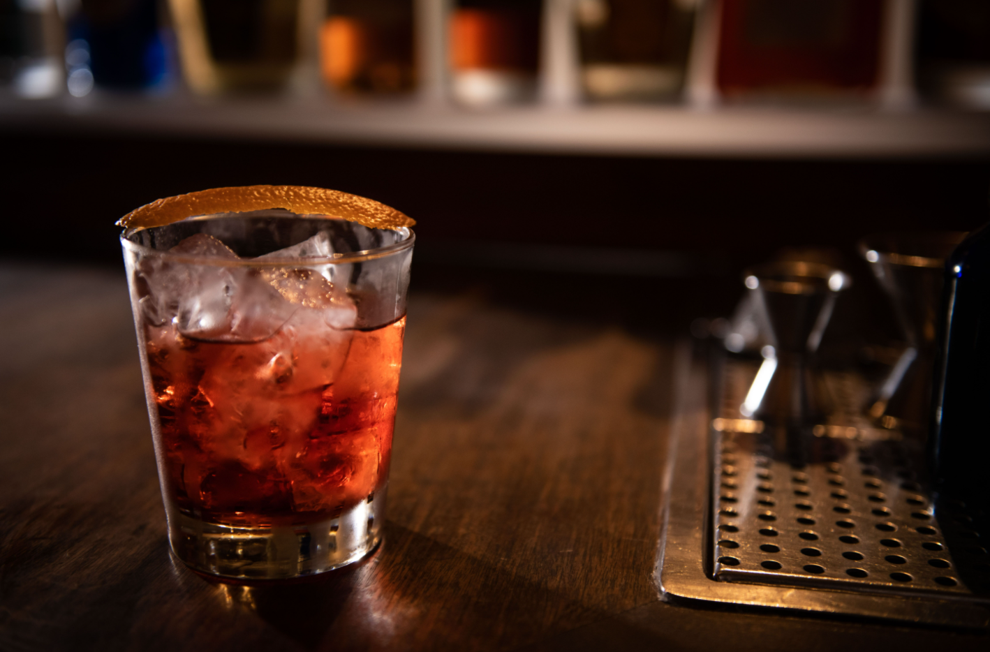 The BRIG's drink menu has been re-mastered by Meisler and Raul Yrastorza, who crafted the tequila and Mezcal collections at Nueva, El Carmen and Las Perlas.
Menu options include playful takes on boxing-centric craft cocktails, a who's who of local brewers, California winemakers, kombucha and sparkling cider craftsmen, as well as a fresh take on the obligatory spirits menu.
And to make a good situation even better, Meisler and the Reiss's have invited sought-after sandwich aficionado UNCLE PAULIE'S to join the party, setting up shop at the far end of the bar, offering their classic Italian-American sandwiches in-house to match the playful beverage program.
Once through the weathered door, guests are greeted by a newly refreshed mid-century interior, influenced by the popular modern stylings during the early years of "Babe" Brandelli's Brig.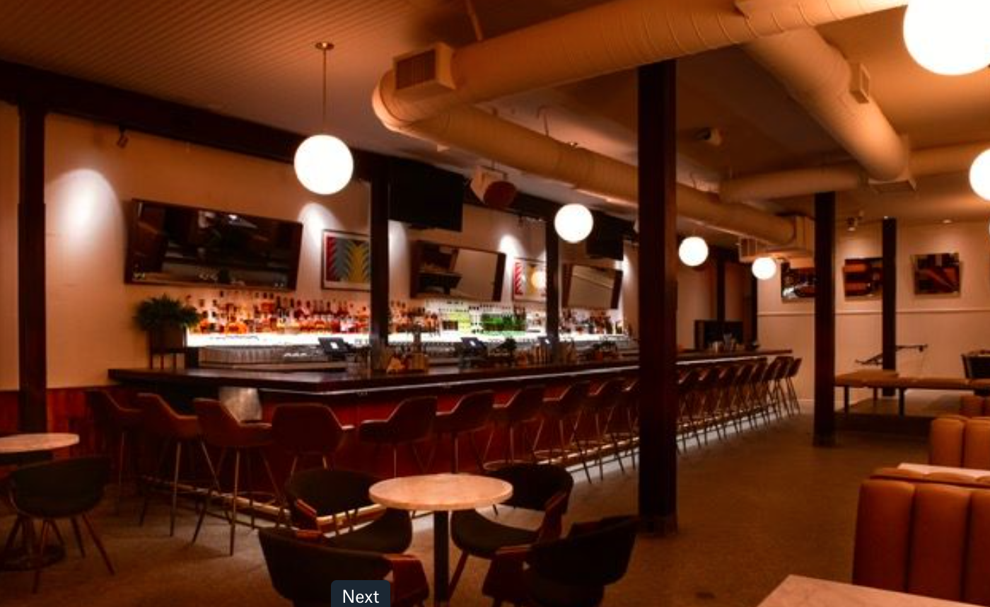 On the left lies a long Brazilian mahogany bar handsomely fitted with nougat leather barstools accentuated by brass fixtures. Behind the bar, patrons can ogle THE BRIG's broad collection of distinctive spirits showcased below three large rectangular wood-framed mirrors that allow guests to observe the comings and goings around the room.
At the rear of the bar is the entrance to the newly added expansive patio, flanked by the famed Art Mortimer mural-with-in-a mural. Guests can lose themselves in this spacious outdoor seating area as they wind through a mix of Ficus trees and colorful picnic-style tables and benches reminiscent of the mysterious corners and out-of-the-way spots found in yesterday's fern bars. The setting exudes the relaxed southern California style and vibe for which Venice is known. Whether it is a warm summer evening or First Friday, it will be the place to see and be seen 
On the Mojitos Menu
THE BRIG continues with its popular Mojitos menu, including:
 SPICY with Havana Club Rum, Mint, Lime & Thai Bird Chili
MEZCAL with Mal Bien Mezcal, Mint & Lime
ABSINTHE with Pernod Absinthe, Mint & Lime. 
HOUSE COCKTAILS include BANTAMWEIGHT with Passion Fruit, Aperol & Prosecco; 
KNOCK OUT with Vodka, Cucumber, Mint, Ginger & Crushed Ice
 D0WN BY LAW with Rye Whisky, Fernet Branca & Angostura Bitters, Stirred and Served Up
SOUTHPAW with Reposado Tequila, Hibiscus, Mandarin, Averna, Served Tall & Over Ice
MAIN EVENT with Blanco Tequila, Ancho Chili, Pineapple, Lime, Served Tall & Over Ice 
SLUGGER with Bourbon, Baronjager Honey Liqueur, Lemon, Habanero Bitters, Stirred & Served on the Rocks. 
Meisler also adds a SHOT & BEER menu including 
"BABE" BRANDELLI with Bourbon + Rolling Rock Bottle
 JULIO "EL CESAR" CHAVEZ with Tequila + Carta Blanca Bottle
 RAY "BOOM BOOM" MANCINI with Ferrari (Half Fernet/Half Campari) + Peroni Bottle
JAMES "LIGHTS OUT" TOMEY with Elijah Craig + IPA Can 
"MARVELOUS" MARVIN HAGLER with Mezcal + Grapefruit Radler Can. 
THE BRIG is open for service Monday – Friday from 4:00 p.m. – 2:00 a.m., and Saturday & Sunday from 12:00 p.m. – 2:00 a.m. For those seeking a refined private experience, THE BRIG offers customized Private Events by appointment.